Finding a job can be challenging, so start your search early. Career Services at Illinois Tech partners with services that provide detailed and exclusive access for our students and alumni. In addition to meeting with a career coach, attending workshops and career fairs, we hope the following tools will become instrumental in plotting the course to meet your career objectives.
Below are resources we have highlighted because they are exclusive to Illinois Tech students and alumni. Go to our Resources page for a more complete list of tools and databases.
Protect Yourself from Fraudulent Job Postings
Career Services diligently screens against fraudulent employer postings in our Handshake database. However, students should use reasonable caution in all avenues of their job search and employer communications. This document outlines common fraudulent warning signs, for example, an employer who asks to send you a check to deposit before a job has started. If you notice suspicious employer language or behavior, please report it to Career Services staff immediately.
Job Search Tools
Handshake
This is Illinois Tech's online job database. Come here often to see job openings, upload your resume, and sign up for on-campus interviews. Handshake also manages the database of on-campus job openings (both federal and non-federal work study) for Illinois
Tech students. Log in to your Handshake account today.*
*Career Services creates accounts for new students once they have deposited and registered for classes. New students can get a head start by creating an account with their @hawk.iit.edu email account, which automatically approves the account. We will not approve accounts created with non-IIT email addresses, with the exception of alumni.
VMock
VMock is a SMART Career Platform providing resume reviews 24/7. Instant Feedback to your resume is provided using 100+ critical parameters and is scored by benchmarking against your Illinois Tech peers.
Sign up for VMock at www.vmock.com/iit.
GOINGLOBAL
Are you interested in pursuing a career outside the United States? This website offers detailed, country-specific information, shows international career trends, and explains visa regulations for each country. Because this service is not open to the public, please access Going Global through the Handshake portal. Read more about these services on the GoinGlobal website or sign up for a free Student Training webinar session.
Candid Career
Learn more about career paths available to you through Candid Career videos. With a library of over 4,300 videos, Candid Career can give you insight into about any career you can think of.
CareerShift
Use CareerShift to search for jobs posted on multiple websites, and access in-depth information about companies of interest, including employee contact information. CareerShift is not a service that is open to the public and requires an IIT access code to log in. Email Career Services or call our office for sign-up information, or log in to CareerShift's website here.
STrengths Quest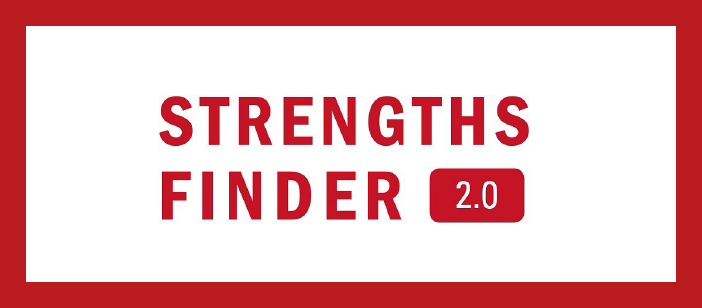 Strengths Finder, or Strengths Quest, is an assessment that will help you determine your greatest skillsets and talents. After taking this assessment, make sure to sign up for a 30 minute self assessment appointment to review your results with a trained coach. Email tdeguzman@iit.edu for additional questions concerning Strengths Finder or our other assessments.
On-Campus Employment
All information about on-campus job opportunities for current students can be found on the Student Employment website.
Illinois Tech GalvIn Library
Don't forget to use resources that are right at your fingertips here on campus. The Illinois Tech Paul V. Galvin Library and its staff can provide direction on resources -- print and electronic -- related to your major.
Company & Industry Research: a guide to business subject resources, including: marketing, economics, company research, statistics, and stocks.
Career Fair Pro Tips: this is a resource to help you quickly find company and industry information. This is important so that you have meaningful conversations with company representatives Career Fairs.
True North Career Guides: If you are a student from a diverse or underrepresented group, these guides are available to assist you in your unique career journey.
Beyond the Basics
Join The Bridge
Illinois Tech Alumni are some the greatest resources our students have in understanding their career paths and in finding professional opportunities. The Bridge is a platform that connects students, alumni, and other supporters of Illinois Tech and allows for mentoring opportunities to develop. Chat with professionals or set up phone calls through the system.
Learn more about The Bridge at https://iit.wisr.io/signup.
TRUAccolades
Power your career launch with TruAccolades!
TruAccolades is a free platform to collect positive feedback and earn badges from your professors and mentors, and showcase them on your resume and professional social media profiles. Potential employers can then identify your critical skills that play a major part in a successful business career and you have ready-made answers for frequently asked questions during interviews such as, "what are your core strengths and what would your professors say about you?"
Developed by Illinois Tech Professor Dr. Adarsh K Arora and his team of serial entrepreneurs.
Watch a Hawk Talk
The Illinois Institute of Technology Alumni Association's Hawk Talk seminar series brings career management skills and advice to alumni and current students on a variety of topics. Most events are hosted as webinars, to allow alumni and students to participate wherever they are. These events are archived here for easy viewing.
Sign up for a Project WIth Parker Dewey
Parker Dewey connects students with employers on short-term paid projects, usually in the range of 5-40 hours - just long enough to get a foot in the door with an amazing employer. Sign up for a profile here.
Practice Interviewing
Perfect your communication skills with Interview Stream. Practice interviewing from the comfort of your room and request feed back from a Career Development Coach.
Visit our Resources Page
If you are looking for other website recommendations related to your job search, including those that are specific to your industry, these can be found on our Resources page.